Owner of Lizzie's All natural Products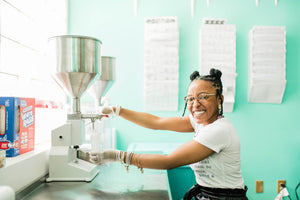 Owner of Lizzie's All natural Products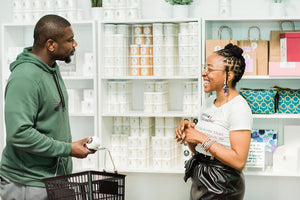 Owner of Lizzie's All natural Products
Hey there, I'm Christen Elisabeth Funderburk, but you can call me Lizzie. The name Elisabeth was handed down to me from my great grandmother, Roanna Elisabeth Hall. She passed right before I was born, but her spirit and her legacy forever lives.
My journey began in my UNCP college dorm room August 2014 when I made my first batch of laundry detergent because I was so fed up with my eczema. For me, having eczema used to mean sleepless nights, waking up to new scars, blood on my sheets, wearing long clothing to hide my skin and just being flat out self conscious and ashamed of who I was because of my eczema.  Although eczema is not curable, it is treatable and over the years I've learned that healing our bodies through the power of nature is real. 
Are you sick of steroid creams, water based products  and products full of toxins? Me too! Here at Lizzie's All-natural Products, we create fresh, vegan natural, toxin free products in small batches for your home and body.
Our products are made with real, pure, simple plant based ingredients that are good for your skin from head to toe. I believe that everyone deserves to have access to quality, affordable & natural products, that is why we are here. Welcome to the family, we are so happy you chose us to help you through your skincare journey. If you have any questions, feel free to checkout our blogs, follow us on social media or even shoot us an email.
Love & light,
Lizzie
Watch our Exclusive Brand Video
Learn more about our mission and values as a natural skincare company for individuals with eczema and sensitive skin.
Learn More
WXII News Feature
Soap making with the famous Lanie Pope
Click Here to Watch
Check us out on YouTube for behind the scene action, product tutorials and more.
YouTube Channel