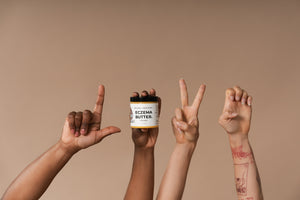 Sensitive skin friendly, eczema friendly.
Natural is the Only Way
Our products are made with real, pure, simple and plant based ingredients that are good for your skin from head to toe. I believe that everyone deserves to have access to quality, affordable & natural products, that is why we are here.
WE BUILD CONFIDENCE
Our products help people all over the world feel good in the skin they are in.